Disinfecting Your Pelican Case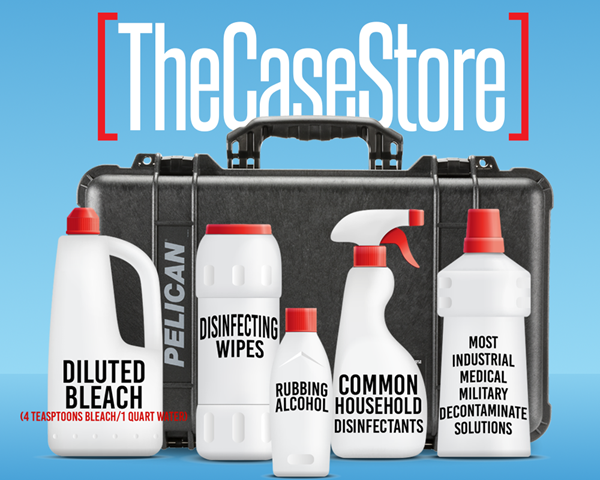 Pelican Cases are the perfect solution for transporting equipment, gear, and supplies around the world; However, in today's landscape mitigating the transmission of germs and harmful bacteria is of upmost importance globally.
Since Cases are generally touched by many people and many viruses can survive on plastic surfaces for days (even weeks), it is recommended that proper cleaning precautions be taken at every opertunity.
The following guide produced by [TheCaseStore] offers helpful tips to clean and disinfect the surfaces of your Pelican Cases.
(NOTE: Foam interiors are highly suceptable to harboring bacteria due to their high porosity. The most effective cleaning method is to apply disinfecting spray liberally to all surfaces of the foam insert, but it should be noted, this is not highly effective since bacteria can live within the foam itself.)
Effective Disinfectants:
Rubbing Alcohol
Disinfectant wipes (Clorox, Windex, and store brands acceptable)
Diluted Bleach Solutions

(4tsp. bleach / 1qt.water)

Common household disinfectant sprays
Most industrial, medical and military decontaminate solutions.
Method:
Clean your case before disinfecting

remove all solids (dust, debris, dirt, grease, etc.) using warm soapy water and brush

Wipe case surfaces from the inside out in this order

Case interior surfaces
O-Ring seal (tongue and groove sides)
Latches (including under-side)
Handles
case exterior surfaces