Pelican™ Case Foam Options
Pelican™ cases can be outfitted with a variety of protective foam inserts. Make your Pelican™ case work overtime by customizing the cutouts to fit your tool, firearm or device perfectly. An item-specific cutout provides a snug and secure resting place when a case is being transported through the airport or across rugged terrain.
Pick N Pluck™ for Pelican™ Cases
Custom Cutouts, Simplified
Most Pelican™ cases come standard with Pick N Pluck™ foam, an easy, do-it-yourself system for case interiors.
Pick N Pluck™ foam comes pre-scored in small cubes, which makes it easy to remove excess foam and create custom cutouts for protecting individual tools or equipment during transport. The soft ester foam provides great protection for tools, electronics, firearms or other gear.
Learn more about using Pick N Pluck™ foam or view Pick N Pluck™ products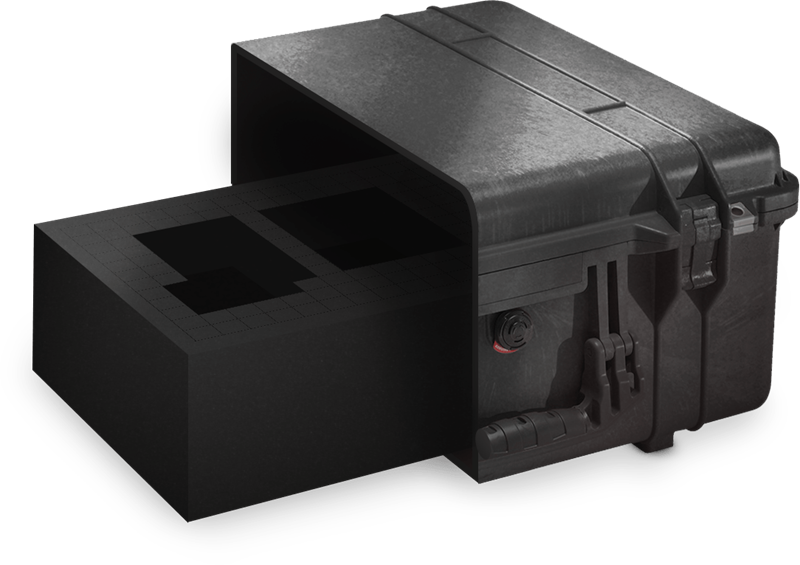 Kaizen™ Foam for Pelican™ Cases
Ultra Tough, Ultra Protective
Tough and durable Kaizen™ Foam offers the best protection for your gear. Kaizen™ protects against impacts, vibrations and other potential damage when you're in the field or traveling to worksites.
Easy to customize for your specific equipment, the ultra-dense foam inserts are engineered to organize, secure and protect your most-valued investments and provide an extra-professional look.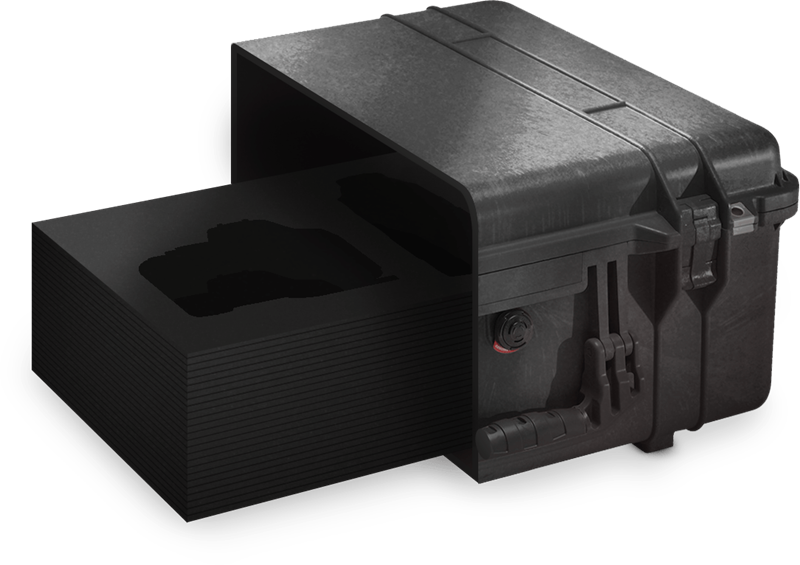 Kaizen™ Contrast for Pelican™ Cases
Inventory Control at a Glance
Just as tough, protective and customizable as its all-black counterpart, Kaizen™ Contrast is available in black and white, creating a polished look and making it easy to glance at a case and see if any equipment is missing.
Create custom, item-specific cutouts to keep gear securely in place in transport or in rugged worksites.
Custom Foam for Pelican™ Cases
The Case Store also offers custom-foam solutions based on your unique needs. Our engineering staff uses computer-assisted design programs to create custom cutouts for your tools or equipment.
For sensitive equipment like microchips and circuit boards, materials with antistatic properties are available. Where purity or out-gassing is an issue, chemical-resistant and non-abrasive crosslinked foam is the perfect solution.
To get started, fill out the form with as many details as possible. One of our experienced sales representatives will be in touch. Most design concepts and quotes can be completed in less than a week.
You may also contact us Monday–Friday at 888-489-1766.