How to Use Pick N Pluck™ Foam
Pick N Pluck™ foam allows you to customize your new Pelican™ case to meet your specific needs. This innovative foam system allows you to easily customize the interior of your case according to the products you need to protect.
STEP #1
The foam is pre-scored into small cubes. Place your item on the foam and outline it with a marker or chalk.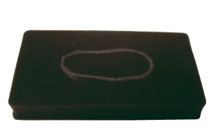 STEP #2
Remove the foam cubes according to the shape of the outline.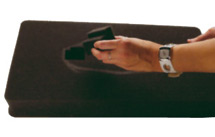 STEP #3
Insert the customized foam into the case and fit your item into its cutout.