Who And What Is SKB?
There's a new product in town. Learn all about it in this article!
SKB Background
The Case Store has a new product line! Introducing SKB! Many customers have asked, "who is SKB? What does it stand for? How do they compare to the other case lines featured on The Case Store website?" Look no further! This article is here to teach you all about the history of SKB and how they came to be. SKB headquarters is currently located in Orange, California and they have distributors across the country. The company was founded by two friends; Dave Sanderson and Steve Kottman who met on a summer rowing team in the 1970s. They are recognized as an industry leader in the design and manufacture of molded polymer transported cases. On addition, their case materials are made in three different ways; Vacuum, Rotational, and Injection molded cases. SKB makes many different case variations for every customer's needs including music cases, sports equipment cases, travel, you name it they have it. Let's dig a little deeper into their history.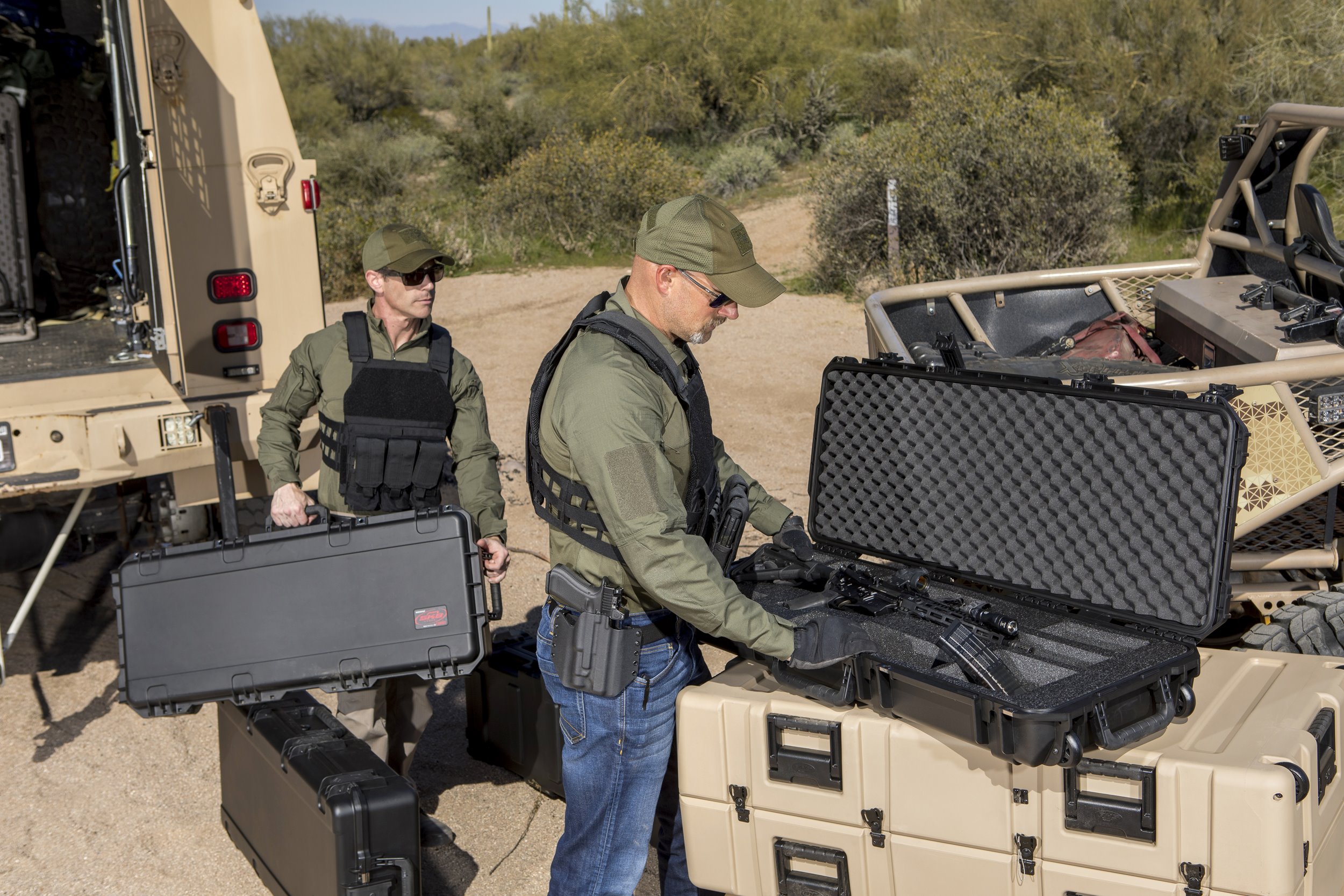 SKB Timeline
Like many great companies including Apple and Google, they began production in a garage in southern California with their first ever case created being a guitar case. Dave Sanderson and Steve Kottman met in 1971 on a summer rowing team and began making guitar specific cases using homemade vacuum mold equipment. In 1976, they met Doug Browne, a music store owner who invests in their product, and they move their equipment into a windowless shed behind Browne's Wearhouse. The windowless shed detail in an important factor for what's to come!
In 1977, the very shed Sanderson and Kottman moved into caught fire! Browne decides he does not want anything to do with the company and Kottman and Sanderson move their business to Orange, CA where they operate to this day! Beginning in 1979, the company makes a deal with Fender, a guitar manufacturing company, to make cases for their Stratocaster guitar model. Business for the SKB team takes off from here!
By 1979, the SKB team has up to 20 employees with the company making around 600 cases per week for Fender on factory machinery built by Dave and Steve, who are currently acting as the delivery drivers currently for their product to deliver the cases to Fender themselves at this time. By 1987, the SKB company moves to a 40,000 square-foot facility in Orange, CA as their company expands and grows to make cases for the military. They also make cases for various medical equipment, computers, and lasers as well. The company continues to grow!
SKB decides to expand into the sporting industry by 1990 with over 170 employees building over 8,000 golf club cases and more than a million dollars' worth of cases per month! The company has about 500 employees by the year 1997 and they decide to open a fourth facility that includes three rotational molding ovens which allows the company to produce new concepts to come! In 1998, Kottman and Sanderson are named Orange County Entrepreneurs of the Year, what an accomplishment!
To accommodate SKBs growing line of products, in 2000 Sanderson and Kottman install a fourth roto molding machine. Military specifications (or Mil-Spec) product lines are developed in response to more travel and security issues in 2002. By 2004, the company installs an injection molding equipment that significantly impacts product development for industrial, Music, and Sports lines. They can implement new sizes for the iSeries case line by 2014, while in 2017 SKB partners with Think Tank Photo to create padded divider sets for their iSeries cases as well. The interiors have been proven to be popular for a wide range of applications and are not specific to photography!
The iSeries case line has 50 different sizes by the year 2018, and SKB continues to grow the line with more sizes added each year! In 2019, SKB decides to add another injection molder to the factory for various case parts and the smaller iSeries cases, such as the 3i-0702-1 case featured on The Case Store website! In 2020, the pandemic hit, and a lot of companies were impacted by this drastic event. During this time, SKB adapts its manufacturing tools to meet the ever-growing needs of the medical and emergency companies as well as The National Guard!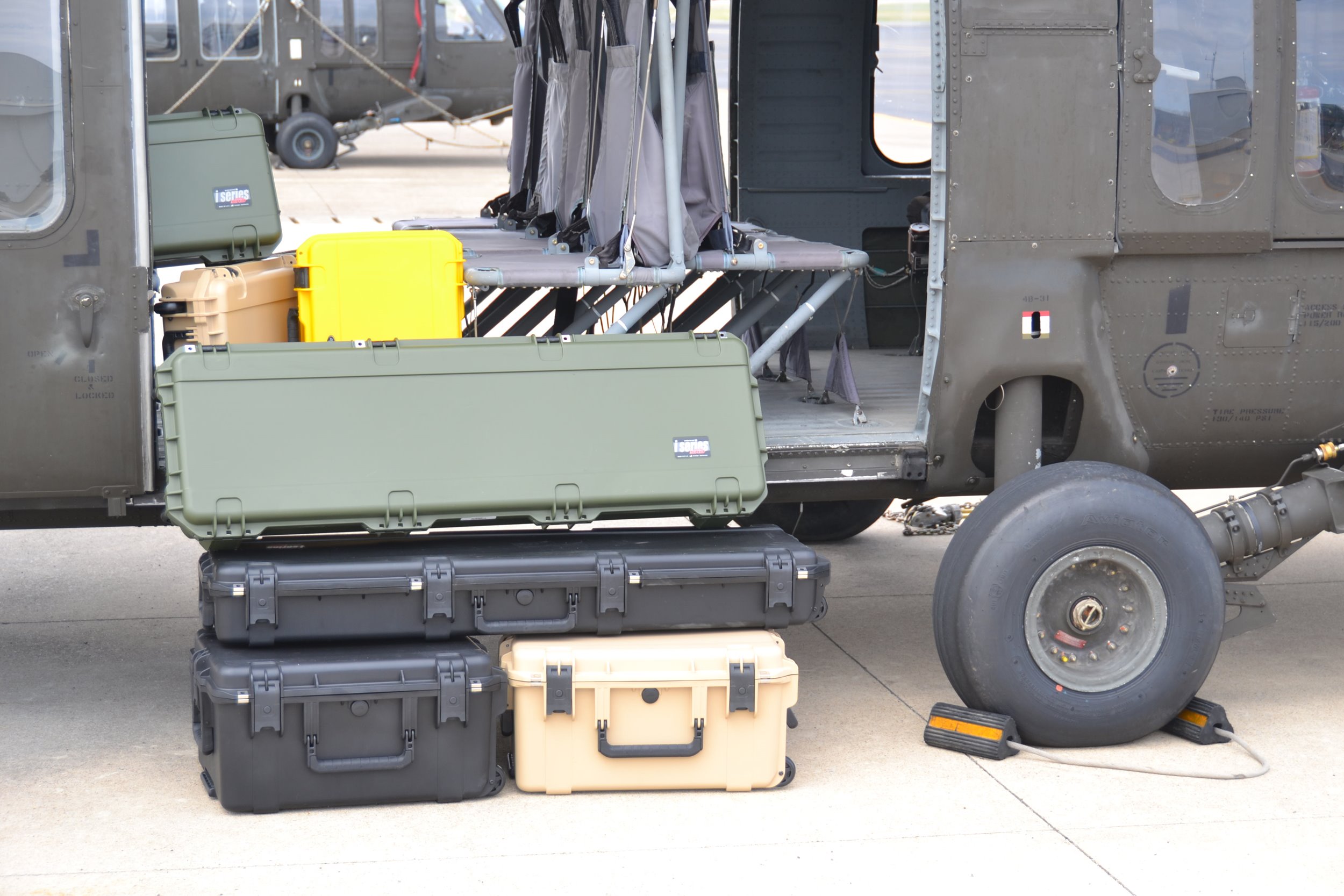 In The End...
SKB has been up and coming for a while now and they are just getting better.
Ready to make your first SKB case purchase? Click this link to shop!